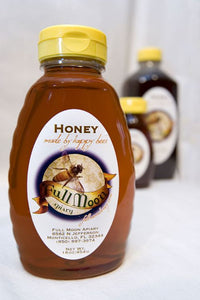 Honey made by Happy Bees!  
Our bees work the hills, flatwoods, and coast of the Florida Big Bend and Aucilla river system.
Gallberry honey is sourced from a small evergreen holly bush (also known as inkberry) that grows along the South Atlantic and Gulf Coast and produces a unique honey that is popular throughout the piney woods and swamps of southeast Florida.
***All items are shipped via priority mail during regular business hours, any orders placed after business hours will be shipped on the next business day. We are not responsible for any delays that might occur after the items have shipped***