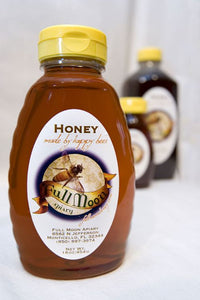 Honey made by Happy Bees!  
Our bees work the hills, flatwoods, and coast of the Florida Big Bend and Aucilla river system.
Black Mangrove Honey is a premium honey which contains a very high percentage of Black Mangrove nectar, and small quantities of other local tropical trees that bloom at the same time and are selected by the bees for their complementary vitamin and minerals. The resulting honey is rich, dark, and strong flavored.
***All items are shipped via priority mail during regular business hours, any orders placed after business hours will be shipped on the next business day. We are not responsible for any delays that might occur after the items have shipped***